Dragon Tamer

Joined: Sun Jul 09, 2006 3:25 am
Posts: 149
Basketball help
hey im tryin to improve my dunking and im just wonderin if any1 has any tips for me?...
im pretty gud at free throws but if you have any tips on them feel free to share..
thanks..
_________________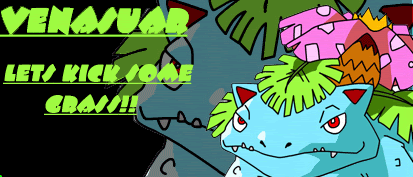 Pokemon Ranger

Joined: Sun Apr 27, 2008 6:08 pm
Posts: 636
Location: Getting Jirachi off wi-fi...100 times
Re: Basketball help
Uhh...DUNKING!!!You can dunk? That's awesome, but sorry I don't have any help to give.
_________________
Shiny Pokemon: Two Togepi, Machop, and Pichu, along with 9 PCP and two Red Gyarados
Trade wants: Good IV Scyther/Scizor and Good IV Pokemon from the Chansey family! I have lots of event Pokemon/TMs/Items for trade!
PM me for a battle!
I need Red Shards! I will trade Lugia/Ho-Oh/Other stuff for a Red Shard!
Pokemon Trainer

Joined: Sun Oct 01, 2006 2:04 am
Posts: 28
Location: Manitoba, Canada
Re: Basketball help
Well, hopefully you have "hops".

Here are some tips I followed before I was able to dunk comfortably.

1.) Have some sort of "jump training".

I hate jump training, and my way to avoid it, was to play volleyball in the fall, before basketball season. By constantly jumping, I naturally strengthened my legs. Even now, I am 6'5", and after not playing for a long time, I can still get up there. Jump. Jump lots.

2.) Practice gripping the ball.

Seems simple, but if you can palm the ball, you've got a huge advantage. Some people say to spray hairspray on the ball, or your hand, and practice holding it. Apparently you can stretch your hand out a bit, giving you a slight advantage. Every bit helps.

3.) Practice off one-foot, and off two feet and determine which is most comfortable.

After a while, you can do it either way, but each person struggles differently.

4.) Do NOT grab the rim.

You faceplant, your confidence is gone. By grabbing the rim, you're taking a large risk. Very rarely do I grab the rim when I dunk, to ensure it's as clean as possible.

Good luck, and I hope any of this was helpful.
_________________
You're toxic, and I'm slipping under ...