Welcome to the seventh installment of the Video Game Competition. While I did say that the sixth would be the last, I wanted to see about bringing this back.
The way this round works is simple. I will post 15 screenshots from Nintendo Entertainment System video games. If you feel you know what game the screenshot is from, send me a PM with your answer(s). You may guess as many of the screenshots as you wish. If you wish to change your answer before the end of the competition, send that correction via PM.
here is an example of how your answer should look.
Screenshot Number. Video Game
let's say screenshot number two is from Super Mario Bros. 2. Your answer should look like this (p.s. screenshot two isn't from SMB 2, this is just for examples sake)
2. Super Mario Bros. 2
This time, there will be a Psybucks reward for the video game competition.
1st Place - 200 Psybucks
2nd Place - 100 Psybucks
3rd Place - 50 Psybucks
4th Place - 25 Psybucks
Every correct answer = +5 Psybucks
When you place, you receive the Psybucks for placing +5 for every correct answer, meaning if the first place winner correctly guessed 11 screenshots, they would receive 255 Psybucks (11 * 5 = 55 for the answers, plus the 200 Psybucks for coming in first place.) Even if you do not place in the Top 4, you will still receive 5 Psybucks for every correct answer. A WINNER COULD BE YOU!
And finally, here are the screenshots! Have fun!
1.
Super Mario Bros. 3
2.
Bubble Bobble
3.
Contra
4.
Golgo 13: Top Secret Mission
5.
<s>River City Ransom</s> Double Dragon
6.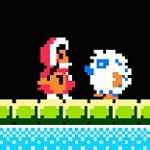 Ice Climber
7.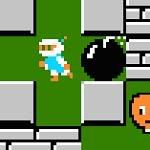 Bomberman
8.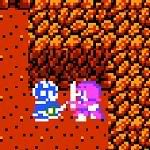 Dragon Warrior IV
9.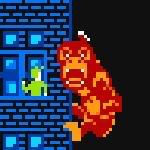 Rampage
10.
Paperboy
11.
Excitebike
12.
Maniac Mansion
13.
Punch-Out!!
14.
The Legend of Zelda
15.
Mega Man 4
Scores (by person, in order of when the PM was received. Screenshots guessed correctly in parentheses.)
Sneaky_Sneasel - 6 (1, 6, 7, 10, 11, 13, 14)
Kryten - 8 (1, 2, 6, 7, 9, 10, 11, 14)
A deadly person! Ohno! - 8 (1, 3, 6, 7, 9, 11, 13, 14)
Disehmoh - 5 (1, 6, 7, 14, 15)
Krisp - 6 (1, 6, 7, 9, 13, 14)
Pok