Hellooo and welcome
Quote:
So let's see. I'm going to train my Vanillite in SpD first. It is UT from capture, and has Macho Brace and PokeRus. If I battle a Frillish (which gives 1 SpD, I do believe) with Vanillite in front, then switch out to a high level Pokemon, does Vanillite still get the 4 SpD EV's it would have received from the Macho Brace and PKRS?
Yep! Both pokemon will receive the EVs, so your Vanillite will receive 1 SpDef EV x2 (macho brace) x2 (PRKS) = 4 SpD, whilst your other Pokemon will receive 1 SpDef
Quote:
Also, I'm kinda sucky at math, so if anyone could tell me how many Frillish I would have to kill to get 252 SpD EV's if the above question is true. 4 SpD Ev's per kill would result in me having to kill 63 Frillish, correct?
Correcto
Quote:
And if I gave it ten of the correct vitamins to up it's SpD, that would automatically give it 100 EV's, right? So then how many Frillish would I have to kill to get 252 EV's? Would it be 38?
So with Pokerus and Macho Brace (switching in, until it's a higher level) It would take me 63 Frillish to get 252 SpD EV's. And using 10 of the SpD boosting vitamins it will take me 38 kills, correct?
Make sure you feed vitamins before training though, but yes your maths is correct
Usually when I EV train (ie, almost never because I'm lazy) I take note of your move's PP - eg, say a Spark attack OHKOs Frillish. Spark has 20PP, so you know every time you deplete Spark you've defeated 20 Frillish. Saves time marking stuff down
Happy training
_________________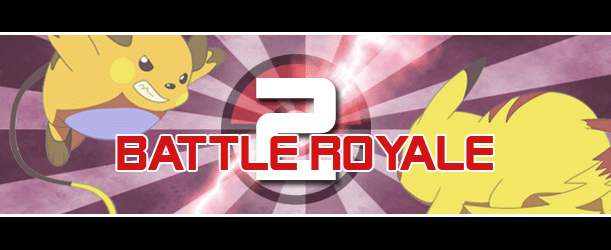 Sponsor a pokemon today to guide them through the knockout tournament! (2,000 Psybucks up for grabs)