---
Hi everyone, this is just a reminder that the teams will be back next year in five years. What are these "teams?" Read up here! Some super amazing drama was started with these abominations and the staff nearly shot themselves before finally puling the plug on that terrible idea. It originally meant to be for Netbattle teams ONLY but people somehow twisted that into groups much like you see in high school. They also started wars with each other, just like kids in high school. Anyway, they're RETURNING! So what teams are we gonna have THIS time around? Let me introduce you to...
The Purple Parrots!




Team led by:

Rhapsody


Team color:

Purple


Team types:

Bug, Dragon, Dark

This is the former team Inferno, as it was led by someone I banned a long time ago by the name of CHARAZARDDRAKE (yes he really did spell it that way.) This was the team full of 13 year old boys, they did nothing but have game threads. They were truly boring and they never started any drama until we deleted the teams, then holy **** they got crazy.
The Red Jaguars!




Team led by:

EvilPenguin


Team color:

Red


Team types:

Steel, Water, Poison (sorry someone had to get it)

This is the former Team Psyche. I gave them Poison as a type because as the worst type, I feel it deserves being on the former worse team. This team used to be led by some crazy chick called Confused Flareon (who occasionally comes back to read the forums for some reason) and it was by far the largest team. They had Roleplay threads, so best to avoid this one if you don't like stupid threads.
The Silver Snakes!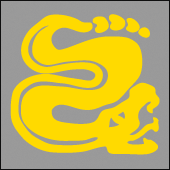 Team led by:

Jigglypuff


Team color:

Silver


Team types:

Fighting, Psychic, Grass

Former Team Hydro. This team used to be led by some kid called RegalChillin but he never comes around anymore so you guys wouldn't know him. I remember this team having a lot of picture threads, mostly "OMG TEAM HYDRO TRAINER CARDS!" LAME. Oh and sN0w posted there, shame on him!
The Green Monkeys!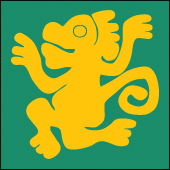 Team led by:

Galar


Team color:

Green


Team types:

Normal, Ground, Ghost

Former Team Midnight. This team was led by some serious drama llama called Blackwind, thank **** we deleted the teams and made this kid leave. Actually Team Midnight was so stubborn about facing the inevitable FireStarter deleted their team first. Also goldenquagsire came like 2 seconds from being banned because he was seriously ticking me off. This team bugged the crap out of me.
The Blue Barracudas!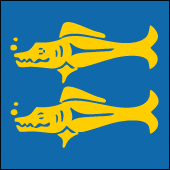 Team led by:

Crunchy


Team color:

Blue


Team types:

Rock, Fire, Ice, Electric

Former Team Solar, this team used to be led by a 9 year old. Yes, a NINE YEAR OLD. It was actually a forum the staff posted in because it was hilariously bad. We actually had the best threads, they were about drawing trees and playing games. These are the special children and they get helmets for being aboard this team.
The Orange Iguanas!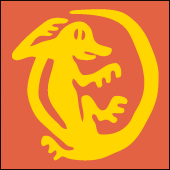 Team led by:

darkmind


Team color:

Orange


Team types:

???, Flying, Bird

This is a special team, much like the limited edition Team Rainbow. This team will be led by our most active admin darkmind who also happens to be the only female administrator. All staff is allowed in this team EXCEPT the unfortunate people listed above, those people are the chosen digidestined who must lead their teams full of bad threads like roleplays and "fanart" instead of doing fun things like having battles with other teams. Only the cool people are allowed in this team. I also ran out of types for this one, sorry.

We will start forming the teams on the day of January 10th 2016. Please chose your team by then. Thanks!

edit: Yes, I made a mistake, this is because I originally planned to bring them back next year, but due to some issues I had to postpone it five years. This is why my post said "next year", I changed it at the last minute.