New news:
> Available Pokemon in the dex to include (Lopunny + Magby) Black 2 Exclusive, (Delcatty + Elekid) White 2 exclusive.. and I'm unsure about Chikorita (also there's a screenshot of Ampharos being traded for Haxorus but I don't know if that's ingame or a trading example..).. Tyranitar likely to be in the pre E4 dex too.
> Elesa has a Flaafy in her gym, and it looks like its in the high 20s level.
> Something about a Piplup, some kind of Wifi giveaway or something
> Information about Meloetta and her forms
> Info about the 3 genies and their forms, and their new abilities (Tornadus > Regenerator, Thunderus > Volt Absorb, Landorus > Intimidate)
...yeah I can't read Japanese.
Anyway we know that Cheren also has a Stoutland (refer to DragoBoy's video a few posts up), Growlithe/arcanine and lucario will probably be available pre E4, as are Seviper and Zangoose.
Here's what I think the plot is going to be: 2 years on, (protagonist from BW) has gone missing and it's your task to go look for them. And obviously the Shadow Triad having a lot more influence over Plasma than before.
_________________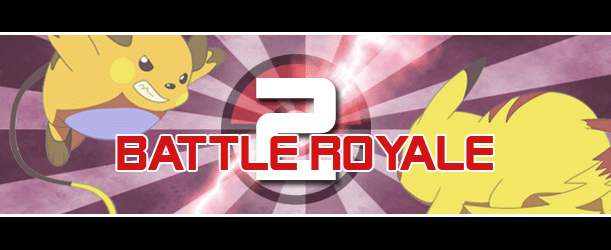 Sponsor a pokemon today to guide them through the knockout tournament! (2,000 Psybucks up for grabs)