Bug Catcher

Joined: Thu Mar 24, 2011 2:35 pm
Posts: 2
Location: Kanto
Problems with the New Team Rocket
The new seaon is okay, but team rocket ruins it. The point of team rocket is to be a minor annoyance to Ash, and at the same time be funny; the writers fail to portray that in the new season. They make them out to be this big, bad trio that is an actual threat, but they don't realize that the characters just arn't designed to be like that. They tried and failed to make team rocket ominous and dangerous in the very first episode, and it came off as corny and poorly written so they switched tactics and made them bumbling idiots in the second episode. It worked perfectly for a while, but now team rocket seems to have been developed into deep, multi-dimentional characters and villans. I wouldn't know exactly how they made this mistake, I missed seasons 2-13. Evry now and then I would flip over to Pokemon if there was nothing else on, but whenever that terrible voice actor for James started delivering the poorly written lines, I cringed and changed the channel. I dunno, maybe I wan't around to see the episode where they presented legitimate reason for this change, but I certainly don't enjoy it.

Another topic of discussion: Meowth. Why does Meowth talk? Maybe for laughs, maybe he was just a gimmick for Team Rocket, but he does come in handy when we needed a pokemon's speech translated to human speech. But my favorite part about him in the first season is that he just... sounded funny. He couldn't pronounce "R"s, so you couldn't really take him seriously, and he was such a bizzare concepet for a villanous character, so it was entertaining that he talked weird too. In some episodes he was just a joke, and I'm perfectly fine with that, it was good entertainment! But now look at the new Meowth; he's dark, he prides himself with his "wisdom", according to the new Team Rocket theme song (if you can call lit a song), and the new voice actor makes him sound like an old, grumpy biker. It also sounds too human, which contradicts the charcter design! Meowth is supposed to be a goofy member of a group of wanna-be rouges, not a well-developed charcter. I want my side-villans one dimentional, not learning how to walk and talk to impress some she-meowth! (She left him anyway.)

On a positive note, at least that got rid of that painfully annoying Wobbuffet.
_________________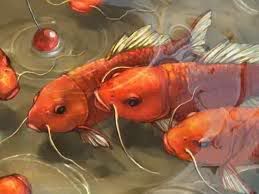 Pokemon Ranger

Joined: Thu Nov 13, 2008 3:45 pm
Posts: 829
Location: In a Secret Hideout
Normal again
BTW This a spoiler

Highlight to view spoiler.
Team rocket returns to its classic state by episode 25

Thank god they were what little was left of the anime style humor
_________________