Dawn is by far my least favorite character. She is useless and loves to state the obvious.
okjoek wrote:
i said tracy because i never watched johto verry much.
Tracey was with Ash in the Orange Islands not Johto. Also Tracey is a very underrated character, he fit in well during season 2.
_________________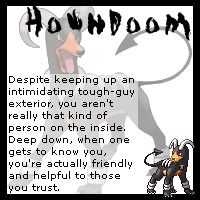 It would of been nice if new Pokemon were stopped being created after Generation III.