Bug Catcher

Joined: Sat Apr 02, 2011 10:47 am
Posts: 3
Looking for Lucario [Request Closed; Edited first post]
*Points at the 2nd post*

Sorry for bothering again, though yeah, it's more appropriate to say that, if someone really even bothered to guide a newb like me lol, anyway sorry again.



Hello, well, title says it all.

My time here is GMT/EST +8 (I'm in the Philippines).

My friend code is: 3095 7220 3900

Add me in your Friend Roster if you want as well, I still don't have someone yet listed on my friends roster anyway haha.

Unfortunately I cannot trade anything noteworthy, except maybe the exclusive Pokemon for Heart Gold, and, I cannot trade Legendaries as well (I haven't even caught one to begin with), I also don't have Shiny Pokemon except the Red Gyarados (and yeah, unfortunately, I'm not offering my Red Gyarados in return), I also can't trade Starter Pokemon as well.

Anyway, if any of you willing to breed me a Lucario, share and trade it to me (egg or not, ANY NATURE would do), I'll appreciate it very much, though if you're feeling a little generous, and if by chance you have a Timid Natured extra Lucario, I'll appreciate it as well, though yeah, it's only optional, thanks all in advance.

=========

I need a decent fighting type Pokemon like Lucario, because I'm playing Pokemon Heart Gold and still on my way to the 8th Badge in Johto. *Not satisfied with Machoke*

=========

EDIT:
I now beaten Team Rocket at Radio Tower, I'm now free to use the GTS again.

And again, to those willing to share to me one of their Lucario/Riolu Eggs, thanks in advance.
_________________
<Signature in pending>
My friend code in
Pokemon Heart Gold
(Gen.4): Rozelux 3095 7220 3900
My friend code in Pokemon White (Gen.5): Rozelux 4684 8722 1773
Kamijō Touma; La Persona Superiore a Dio
Toaru Majutsu no Index x BlazBlue Opening Sequence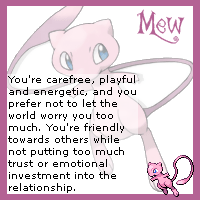 Last edited by RozeAngelix on Sat Apr 16, 2011 3:10 am, edited 4 times in total.
Bug Catcher

Joined: Sat Apr 02, 2011 10:47 am
Posts: 3
Re: Looking for Lucario/Riolu/Lucario or Riolu Egg (Gen. 4)
Bump.

Added some more details.. Whew.

Uhhh.. ok, edited, well since no one replied to give some guidance for this lost person (lol), I request this thread to be closed.

Hmm so yeah, he is available in Heart Gold, and I'm a lazy person that's why I didn't even bother to enter the Safari Zone.... well I guess Google and Psydex are my bestfriends and most reliable partners after all in the end.

Sorry for bothering.

(Though yeah, I could have gotten him a bit earlier if somebody did offer me some, but w/e.)
_________________
<Signature in pending>
My friend code in
Pokemon Heart Gold
(Gen.4): Rozelux 3095 7220 3900
My friend code in Pokemon White (Gen.5): Rozelux 4684 8722 1773
Kamijō Touma; La Persona Superiore a Dio
Toaru Majutsu no Index x BlazBlue Opening Sequence