Site Administrator

Joined: Wed Jul 05, 2006 10:32 am
Posts: 1917
Location: Brooklyn, NY
Breeding Guide
This only applies to DP


So, I was running hack checks on a couple of pokemon, and I noticed that alot of pokemon started at Level 0. I thought this was just bad hacking, but when I saw 10, 20, 30 pokemon with "Met at level 0", I decided to investigate, and breed my own.


It turns out that you technically meet them at Level 0,, but its an instantaneous level up, as 0 -> 1 requires 0 EXP Points for any level up difficulty (very easy, moderate, very hard, etc).


Just thought I might post the heads up.
Pokemon Master

Joined: Wed Oct 03, 2007 6:17 am
Posts: 1018
Re: Breeding Guide
Are you hack checking with pAC? Because that can't check hatched Pokemon, so it might do something like that.
_________________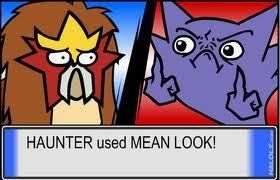 Site Administrator

Joined: Wed Jul 05, 2006 10:32 am
Posts: 1917
Location: Brooklyn, NY
Re: Breeding Guide
I import into Pokesav... Thats when i noticed they were all level 0..