Character Name: Jimmy Hooke
Age: 19
Gender: Male
Appearance: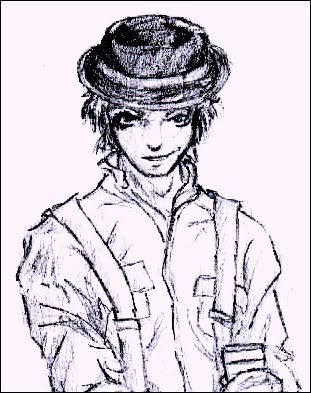 Personality: Jimmy lives his life for all it's worth, and his definition of fun isn't exactly what some would call "appropriate". He's sarcastic, confident, and isn't afraid to show his dominance. Although his over-confidence tends to get him into hot water, his quick witted thinking normally seems to get him back out again.
Relatives/Close Connections: Giovanni (Grandfather) Koga (His mentor) Professor Oak (Just as well, as trainers see their professor before going on their own)
Background: When Jimmy was a small child "Grandpa Giovanni" would always tell of the marvelous victories Team Rocket would achieve, and every day he was promised a spot in the corporation. Now that he's finally old enough, Team Rocket has been disbanded, and that promise broken, as well as his grandfather's disappearance with it. Now, Jimmy has started his own gang of Rockets who know themselves by their awkwardly thrown together uniforms and a large 'R' painted in Red on the shoulder. He now uses the name of the Rocket to steal and disrupt the inner city of Fuchsia. In his years of work and attempting to prove himself, he built a close relationship with the gym leader, Koga. Then again, after battling and failing so many times you're bound get some type of conversation going, right? In this time, Jimmy's become almost completely infatuated with the Poison-type and their further uses.
Pokemon Team:
Confuse Ray / Double Team / Faint Attack / Moonlight
Metal Claw / Fire Fang / Brick Break / Smoke Screen
Swords Dance / Slash / Aerial Ace / Theif
Poison Jab / Toxic Spikes / Twineedle / Focus Energy
Items on Hand: 2 Antidotes, 4 Great Balls, A knife, A picture of Giovanni, and $500