This is Catz112233. My role playing post only has 5 rules.
1. No put downs on other people.
2. No legendaries. SORRY
3. No swearing or foul phrases.
4. No SPAM
5. HAVE FUN!!!
The story so far...
Sage Gray awoke in the small town of Mapleoak. She was awoken by a loud cry. "What was that?" She ran past her sisters Jen and Mable in a mad dash to the front door. Just past her mother's duck pond, she saw a miltank, badly injured by the looks of it. "I'll go and get help!" She returns with her mother, a poke vet. "She looks like she just has a scratch. By a meowth no doubt. Why don't we get you a potion?" Soon after, Sage took the now healed miltank to her room. Glancing at the empty pokeball on her desk, the miltank jumped right in. "What?!" The miltank, apropriatly named "Moo", was hers to keep. Her and her 3 friends embark on a new journey to tackle whatever comes their way. (With their pokemon team of course.)
The 1st 3 people to post their characters will be added to the story. After you create you're character, you can pick up the story from where it was left off. Just because you weren't one of the 1st 3, dosn't mean you can't share your characters, but don't share them here. Share them on my other post in role playing. You can have up to 6 pokemon, any type will do. Anybody who breaks the rules will be notified. If you break the rules more than 3 times, you will be banned from posting here for a week. Your character will be deleted from the list of characters and your spot filled.
I hope to see lots of people's characters and posts!!
Catz112233
Character Name: Sage Gray
Age: 15
Hometown: Mapleoak Ridge
Family: Mother:Anna Sisters:Jen,Mable Brother: Vaughn
_________________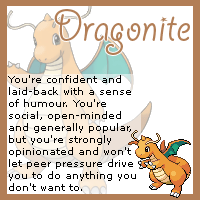 Do what u want and look good doing it lol