These are some of my sprites. I don't know if they're very good. Anyways, I joined, like, 5 minutes ago. Whoo, I guess.
These are some recolors. Or maybe just one that I made yesterday. First recolor ever! Well, not really. First recolor ever on a pokemon that isn't a fusion or whatever without doing anything else.
Here's just some random sprites or mixes or whatever. The vulpix fusion was my first. It turned out pretty good.


These are completely different, and since I haven't been doing this stuff in a very very very long time, I'm kinda in shock that I did that. I also made shinies.






And I really like revamping. I tried doing a trainer revamp, but it turned out kind of bad. And plushies too, but they're harder.






I also made custom trainer cards. They're really simple. I just switched things around.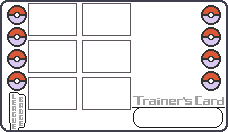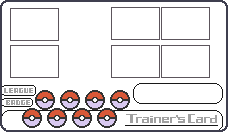 You can use anything you want, do anything you want with them. You don't even need to say who made them. Just don't claim them as yours.
I'm going to be gone for a month soon, but I'll be back.