---
This has been posted on The Spriting Shack, but I am posting it again. PLEASE disregard the 'ILLITERATE' near my name.

In the beginning, I did lots of spriting. LOTS of spriting. I didn't get what GIMP was. But now, I usually do banners, but can try my hand in for others.

Microsoft Paint I is the Paint that comes in all Windows GUI operating systems until Windows 7, which uses Paint II.



Sprites




My best trainer card yet. Made with Microsoft Paint I.




A rather odd fusion with Pant I.



Not the worst Paint I trainer card, but obviously not near the best.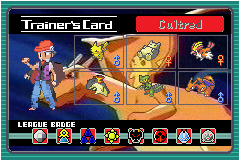 Back when I started on my short stint of custom trainers, I created this worst trainer card ever.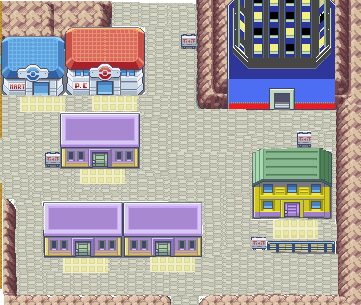 Lavender Town from GSC revamped. Paint I, again.

Click to view
Lilycove City revamped/devamped (depending on which game you start from, Ruby and Sapphire or Emerald) into FRLG.

Those are all of my best sprites. Now for the graphical arts
Graphics (Sigs, Banners, Buttons, etc.)


Back when I discovered a new GIMP 2.6.4 text effects and signature technique, I made this for The Spriting Shack.




My friend's forum/site is called UnitedUniverse, and I made this using the above text effects technique.



An ancient yet nice signature for The Spriting Shack.



My host's name is Quotaless, and this is a button made for them and their free, adless unlimited hosting.




A schweet GIMP 2.4.7 signature




Another signature, same program.



A signature for my website, The Pokemon.




Another one for my site.



An ancient signature of mine.

New Graphics
These are my latest creations which I love, going down from oldest to newest.




They always say that mistakes result in great things. I created this signature's background when I realized I forgot to color it. So, I made it nice, smooth, sleek, sweet, and epic. This one got so many positive comments that DM is now using it in his Psypoke signature.



I love this one. Lots of positive comments when I made it. The green scheme is so awesome! And finally, I did not use an image Arkeis's Pokemon Factory.



My most epic achievement yet. This was purely advanced graphics skills. The Kyogre is courtesy of Koober. And yes, the most positive with this one.



A relatively new signature with GIMP 2.6.4. This is based on a newer type of signature dimensions that are much smaller and more compact. It features Bulbasaur. I await the comments on it.

That is it for now! I love ratings and comments, so please give them to me by posting in this thread!