well when it comes to writing Im not. Drawing is a whole nother story, I can express myself along the pages, add dazzle to it's borders, and set it alive with color. Thanks for the feedback! Here is another one...
Uh, I didn't know what to call it.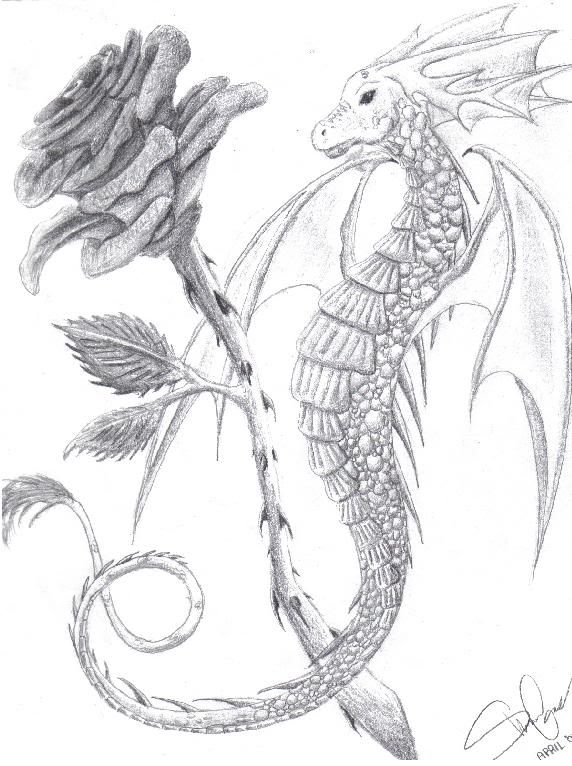 Me and my friend Sahara (Sakuya) did it together. She drew the dragon and I did the rose. Our "combined" signature is at the bottom.
(Thanks for reminding me, Sakuya)