Hello world!
Dunno if this is the right place to talk about it but...
I have created a videogame that allows to create and solve Picross puzzles, any puzzle you wish.
I actually have filled it with
Pokemon picross
puzzles xD
Dunno if there is anyone interested about it, this is a screenshot about my game: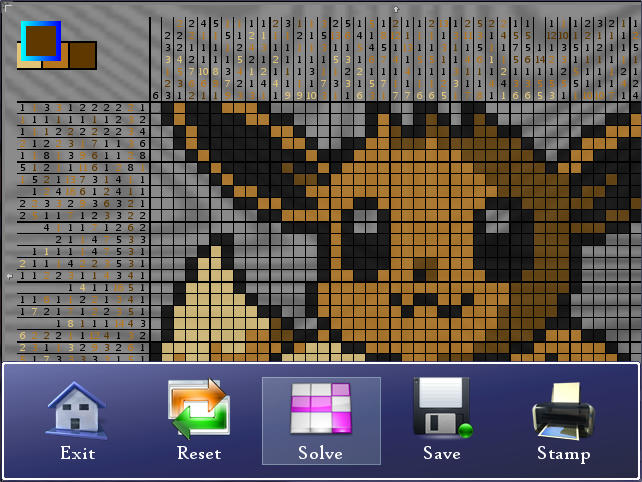 If you wish to know more about my game, visit my site:
https://sites.google.com/site/feoden90/home/picross-en
You can find plenty of puzzles to download and the software too.
The software allows also
to print the puzzles
(because on paper is always better)
I have filled my house with pokemon picross puzzles xd
If you want to have a try the software is just here:
http://www.mediafire.com/?kbdghl8wf2e8t1v
Thank you for your attention! Any feedback (negative or positive) would really be welcome