Psychic Trainer

Joined: Sun May 16, 2010 4:18 am
Posts: 82
Location: Ohio
Pandora Radio
I'm just curious, do you use it? And if you do? What are your top stations that you've made and listen to the most? What kind of music do they have?

As for me, to start off this thread, I've got well....About three top stations, although I've been favoring two of them mostly for a while.

-Queen Radio

-Chiddy Bang Radio

-Johnny Cash Radio


Well, for starters, Queen Radio was my first station ever, and because of that it's got some of the most refined preferences for me. It'll play Queen, The Beatles, Tom Petty & The Heartbreakers, Led Zeppelin, Van Halen, AC/DC (very occasional), Aerosmith (same as before), Billy Joel, The Doors (sometimes), Red Hot Chili Peppers (rare, very, but not completely unwelcome). And that's to name a few that's on there, to put it simply I suppose, it's a station I'm hardly ever pressing the skip button on.

As for Chiddy Bang Radio, I wanted to hear something that wasn't completely Luda, Lil Wayne, and all that, so I made this one. I can't exactly remember off the top of my head all the things that come up in this station, but to name a few there's Lupe Fiasco, Kid Cudi, Chiddy Bang (quite obviously), Rihanna (rare, but welcome), Black Eyed Peas (I think...I can't swear to this). With this station I guess it's a bit more "current" music, but even in today's standards, if it's on the radio it's pretty much out of date it seems anymore, so I'm always behind.

Johnny Cash Radio, well that's about as self-explanatory as the rest. Johnny Cash, Waylon Jennings, Willie Nelson, Reese Witherspoon (there's a song by her playing RIGHT now....). This is a pretty consistent station, although I wouldn't mind it if there was an Earl Scruggs & Lester Flatts duet popping up on this station, maybe some Good Ol' Mountain Dew.


So, what are your stations? Would love to hear what everyone likes to listen to, and maybe try out some stations similar to yours as well.
_________________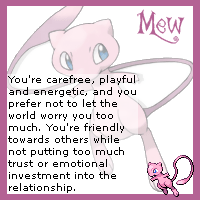 An old team I had an idea for. Criticism is appreciated.
SoulSilver-- 1892-9981-0071
Diamond-- 5414-8714-8656
Trading thread--
viewtopic.php?f=36&t=27567
Pokemon Master

Joined: Thu Dec 22, 2011 11:01 pm
Posts: 2284
Location: In your house, nunchuking all of your shit.
Re: Pandora Radio
This forum isnt that active, so I hope this slight instance of necromancy is taken lightly.
Anyways, on-topic. I have a credit recovery class that I take on Mondays and Wednesdays, and I listen to Pandora when I'm there. My stations are Disturbed, Metallica, Lil Wayne, Bad Meets Evil, A7X, and KoRn. But I'm about to add in Godsmack, since I dont have them yet.
_________________
"As I look up from the ground
I see darkness all around
And I'm lost but can be found up in the sky
Goodbye"