Dracomence wrote:
i use to think that togepi would eventually evolve into lugia lol this popped into my mind after i saw togetic (this was before the fourth generation so i didn't know about togekiss yet). i mean look at togepis head shape and then look at togetics head and look at lugias head they are similar and togetic has wings and its white like lugia and i tought the little blue and red designs on its stomach would turn completely blue like in lugia stomach. and togekiss is just one step away from looking like a lugia.
so now look at the pictures i provided below and tell me if you agree with what i use to think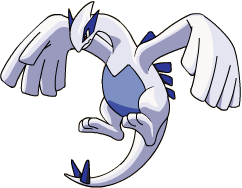 That is the single stupidest thing I have ever seen in my entire life.
THEY AREN'T EVEN SIMILAR! There is no Red on Lugia, Togekiss doesn't have a tail, and there are no blue things on togekiss's back.
_________________
[img]http://i43.tinypic.com/15p4jle.png[/img]
FC: Ryan 1462-9617-6058
http://www.youtube.com/watch?v=Cmq4lPe6KoI
friends FC black:0261 0441 3891