The Sinnoh region has its own interesting little prgramming bugs. Some of them don't affect the game much but others do all sorts of cool things. :D
So, I'm asking you: what sort of glitches have you discovered/tried in DPP? (when replying, please don't just say "the cloning trick", use full sentences and all that)
My favourite has to be the Elite Four surf glitch in the japanese versions of Diamond and Pearl (you can surf through the door and enter the black void).
I have a japanese Pearl, and I tried the glitch (twice) with the help of a tutorial with step counter on Youtube. They both were succesful tries, and I got myself these two fellows: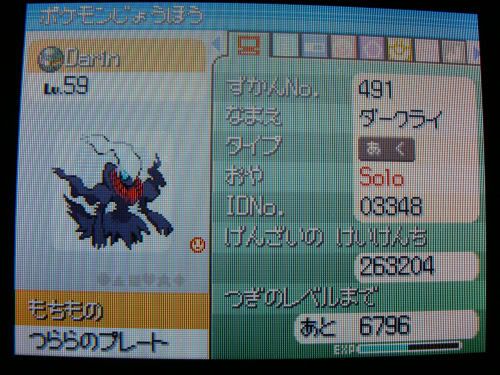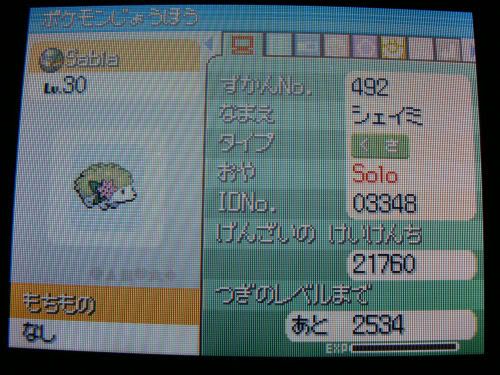 Also, I don't know how, but when I fought against the Elite 4 Lucian's Bronzong with a Ditto (which transformed but fainted afterwards), it kept the Bronzong's attacks (still in the jap Pearl). Here's a pic: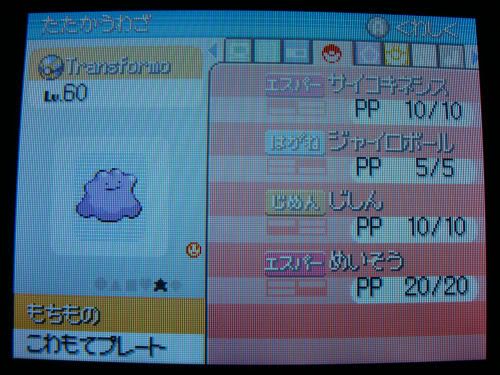 Haha Ditto with Psychic, Gyro Ball, Earthquake and Calm Mind :D
I've also cloned myself a lot of masterballs with the double battle+Ditto+Thief trick, which sadly doesn't exist in the english versions.
Now I noticed I haven't tested any glitches in my english Diamond, they're all from the jap Pearl.
Are there any interesting ones I haven't heard of?
Also, you people who already have Platinum, is it very glitchy or not? :P