It's a dance crew competition, so you won't be getting a ribbon or anything. haha! But if you're into shows like America's Best Dance Crew or So You Think You Can Dance, I'm putting together a dance competition in Stockton, California, United States on February 21, 2010. If interested, PM me and I'll give you all the details. Best to email me for faster results at
kiko.gatdula@gmail.com
. Check out the teaser I created as well.
I do video editing, so hit me up if you need any videos edited.
http://www.youtube.com/watch?v=ZLd9ZphYbZ8
GRAND PRIZE for my competition is $500 and a sponsorship to another dance competition, BreakThrough 2k10 (date TBA). Second place gets $100. If you know anyone groups interested or you just want to attend, let me know. Tickets will be on sale mid December and registration for dance crews ends January 3rd, 2010. If I get enough interest on this thread, than I'll do frequent updates. I'm the executive producer for the event, so feel free to ask any questions.
_________________
MY 1ST WIFI BATTLE VIDEO!
http://www.youtube.com/watch?v=3onRcbHSFoI
http://www.facebook.com/FrankieJames
http://www.myspace.com/FrankieJames
http://FrankieGatdula.blogspot.com/
http://twitter.com/FrankieGatdula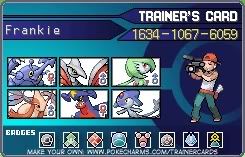 California, United States - Pacific Standard Time (PST)