Dear Reader,
I always get caught up in procastinating, I don't think I'll ever get anywhere in life. I'm meant to be writing a report at the moment detailing residential construction and typical methods of brick veneer construction but I can't bring myself to do it. I have another 2,000 words to go and its due in less than 12 hours. I'll finish it of course but I won't get sleep. It's midnight at the moment. I never get enough sleep. How are you going at school? How did you go at school? I thought school was OK. If you ever write back I'd tell you how school was for me. It wasn't too bad but like everyone else out there I always felt I was bigger than what I really was, and the reason why I hated it was because school
Anyway things with me are OK - I'm 20 and I'm studying at university at the moment - my life plan is a mess at the moment and I don't really want to think about it. I have two jobs at the moment - I tutor maths and I also do sales (even though I'm really bad at it). What do you do to earn money? What's your dream job? I don't really intend to do this forever, one day I'm going to be an architect but at times I just want to drop it all and be a self made businessman or something. Or a rockstar. Isn't it nice to dream? I really love just sitting back on my couch imagining myself in the papers. Do you do that too or am I a little strange?
What's your favourite colour? Mine is blue. I don't know why I'm more attached to blue. Lately though I'm really liking red because it stands out and is a little bolder. I feel like a traitor to blue now. Oh well, life goes on.
Oh and funny story that happened before: my dad cracked it at me because he said I used too much of our internet allowance. We only get 20gbs a month, which is no where near enough. Anyway I thought it was funny because I'm LAME. HAR HA HARRRRRRRR.
What I really want to get though is a gym set. I hate going to the gym even with my friends because everyone there is really big and they look like they can send me flying with a breath. Even though most of them are really cool its still a bit intimidating kinda like gyarados (and see if this was a real letter I'd draw you a picture of Gyarados. Because I'm that cool. Not really..
)
But yeah, I really want a real pen pal with actual letters and stamps and all that jazz. So yes if you want message me and I'll actually send you real letters. And no I'm not going to come over and rape you because a) I have better things to do (ie, refresh my facebook page, go have a pull etc..) and b) I'm not forking out $2k to go and visit you because I live no where near you (unless you live in like fiji or something). I don't mind doing this over email too but... it makes this less real
So if you've ever had a real pen pal can you can tell me about it whilst I drool in envy.. but until then I'll just let this go unnoticed... (oh God please someone reply)
From
DragonPhoenix
_________________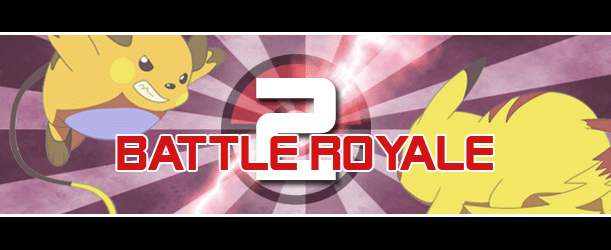 Sponsor a pokemon today to guide them through the knockout tournament! (2,000 Psybucks up for grabs)